Dijon Ducal Palace (Palais des Ducs et des Etats de Bourgogne) Tours and Activities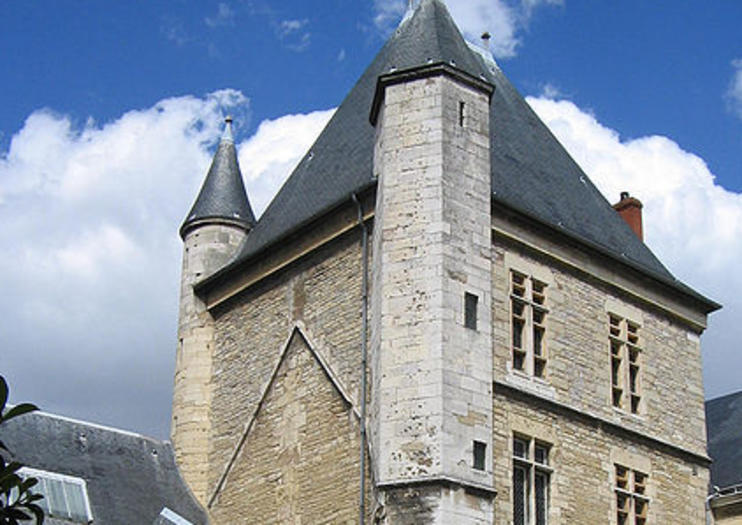 The seat of Burgundian power was in Dijon, and in Dijon, it was found in the fabulous Palais des Ducs et des Etats de Bourgogne, more simply known as the Ducal Palace. Originally built as a small fortress, it was rebuilt in the latter half of the 14th century by Philip the Bold, the first Duke of Valois. Some of this Gothic construction is still visible, and it provides an interesting contrast to the classicism exhibited much of the rest of the church, which was added in the 17th and 18th centuries. The Ducal Palace is one of the few remaining monuments of the Capetian period in Burgundy. Its most famous feature is the Tour Phillippe le Bon, which overlooks the whole city.
Today, the palace is still the scene of Dijon politics, as the Mayor of Dijon and other administrators are officed within its walls. It's also a museum; the ground floor is dedicated to the building's and Dijon's history, and its east wing contains the Musee des Beaux-Arts, one of the most important art museums in all of France. The Musee des Beaux-Arts' collection includes medieval and Renaissance sculpture and paintings (representing both the Italian and Northern Renaissances).
Coincidentally reflecting Dijon's reputation as a center of culinary excellence, one of the Ducal Palace's most salient features are its huge kitchens with their 6 fireplaces. When visiting Dijon, be aware that due to its role in day-to-day city management, the Ducal Palace is occasionally closed to the public.
Read More
Show Less
1 Tours and Activities to Experience Dijon Ducal Palace (Palais des Ducs et des Etats de Bourgogne)
Dijon was the home of the Dukes of Burgundy and a place of power from the 11th to the late 15th century. From this period, the city has kept many architectural styles and historical monuments like Capetian, Gothic and Renaissance. Today, Dijon is a city famous for its delicious mustard and its old town. In this tour, you will walk by the historical heart of Dijon, home of many incredible buildings like the Porte Guillaume, Rue de la Liberté, Place de la Libération, Palais des Ducs de Bourgogne and Eglise St-Michel. You will even have the chance to touch the lucky owl statue on the side of the amazing Eglise de Notre-Dame!
---
Frequently Asked Questions
The answers provided below are based on answers previously given by the tour provider to customers' questions.
Q:
What's the best way to experience Dijon Ducal Palace (Palais des Ducs et des Etats de Bourgogne)?
---