Things to Do in Perugia
---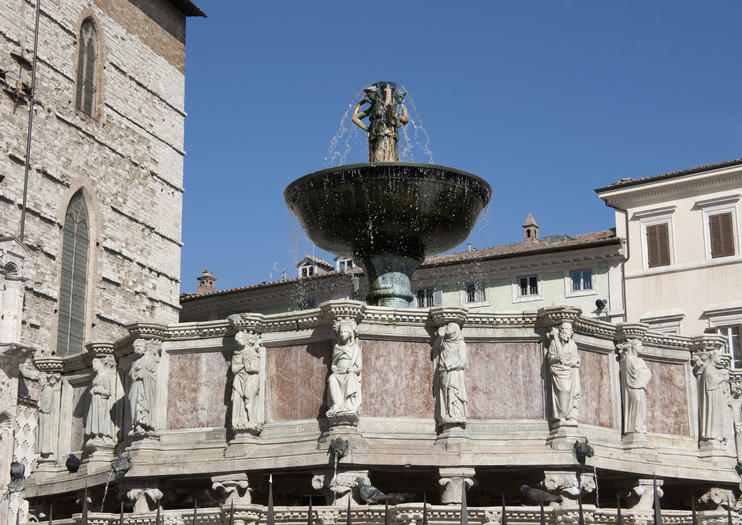 The 13th-century Fontana Maggiore is undoubtedly the main attraction in Piazza IV Novembre and not only because of its size. The huge area was built in the late 1270s and sits in a prominent location between Perugia's cathedral and the Palazzo dei Priori. It was sculpted by a father-son team from pink and white marble. They depicted scenes from the Old Testament, legends about the founding of Perugia, as well as symbols of the city.
The construction of the fountain was part of a host of city-wide renovations marking Perugia's becoming autonomous, which is why many of the symbols on the fountain promote civic pride. The piazza itself is named for the day World War I ended in Italy.
Read More
Show Less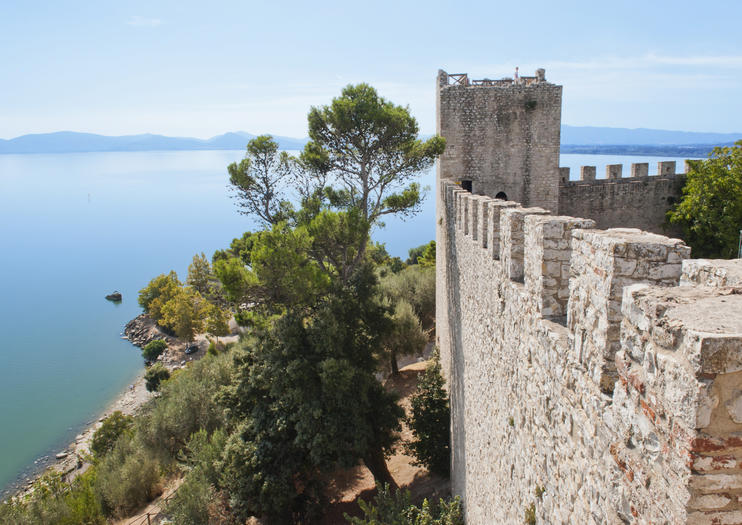 This idyllic Perugian lake is home to three islands, including Isola Maggiore, a historic fishing village inhabited by just thirty people. And while the popular lake attracts visitors looking to cast their lines in hopes of snagging carp and pike, the surrounding vineyards and impressive castles, like Guglielmi and Zocco, draw travelers seeking a more typical Tuscany experience.
Travelers agree that Lake Trasimeno is the ideal destination for a relaxing day trip. With island visits, a quiet boat cruise and waterside picnic while lounging in the grass, the scenic shores provide a welcome respite from a more urban Italy. Nearby Castigione del Lago, a medieval town with unique shops and delicious restaurants just up the hill is a perfect addition to any Lake Trasimeno visit.
Read More
Show Less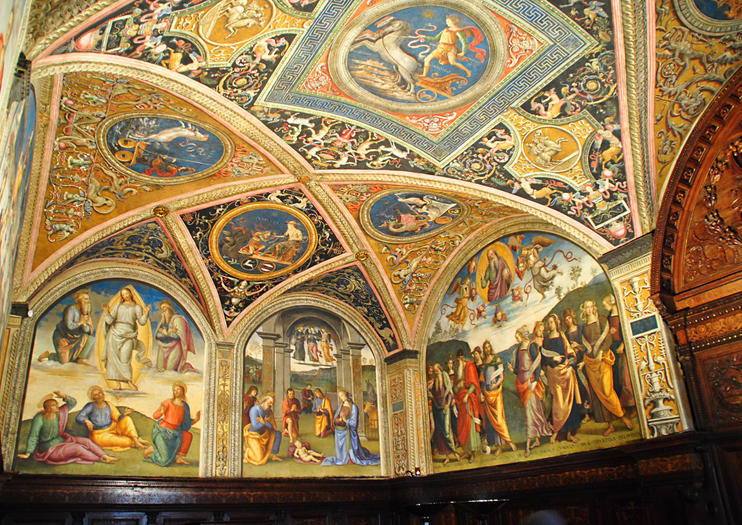 Collegio del Cambio - Perugia's exchange guild - was built sometime between 1452 and 1457 and originally operated as a bank. Today, this stunning example of Roman architecture is a destination for travelers who want to experience the beauty of the best-preserved Renaissance frescoes in the nation. Though only two rooms are open to the public at a cost of about five euros, visitors say what lied behind the massive wooden doors is definitely worth a visit. Stunning works from the artist Perugino, ornate wood carvings and a truly spectacular ceiling make this an attraction that is not to be missed while in Perugia.
Read More
Show Less
---