Things to Do in Rainbow Beach
This scenic beach is located on the Inskip Peninsula in a quiet village of only about 1,000 people. Though once accessible by boat alone, contracts set in 1969 with local sand miners made getting to Rainbow Beach a whole lot easier.
Today, 4WD enthusiasts flock to Double Island Point for wild off-road adventures, while hikers and wildlife lovers often find themselves combing the wooded trails of Great Sandy National Park, located along the south side of town. Visitors also love boating in Tin Can Bay, where wild dolphins play. But the more adventurous may find themselves paragliding over the crystal clear waters of this relatively untouched coastal destination or skydiving near its pristine shores.
Read More
Show Less
---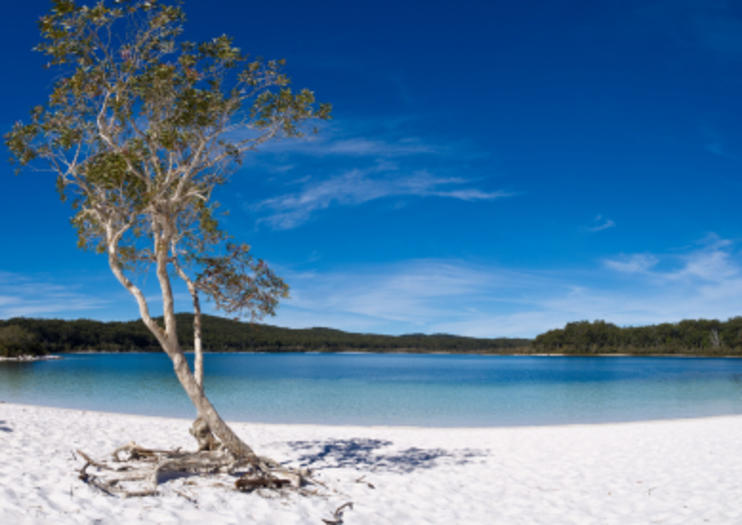 Fraser Island is both the largest sand island in the world and a UNESCO World Heritage Site. Sitting off of the Sunshine Coast, it stretches over 123km (76mi) long, and every inch is a haven of sandy beaches and stunning cliff faces.
Home to the famous dingo, Fraser Island is also host to over 300 different species of bird as well as wallabies, possums, dugongs, flying foxes, and turtles. Nature lovers will enjoy the unique wildlife composition that the island offers as well as the gorgeous climate.
While you're visiting, be sure to visit Lake Mackenzie, the "crown jewel" of Fraser Island. The crystalline blue waters and shimming white sands make it one of the most popular tourist destinations.
For a taste of history, check out the Maheno Shipwreck, which occurred in 1935. Just north of the beautiful freshwater Eli Creek, learn about the true strength of the sea on this incredible passenger steamer.
Read More
Show Less
---